Admissions to schools in Suffolk for the 2021/2022 school year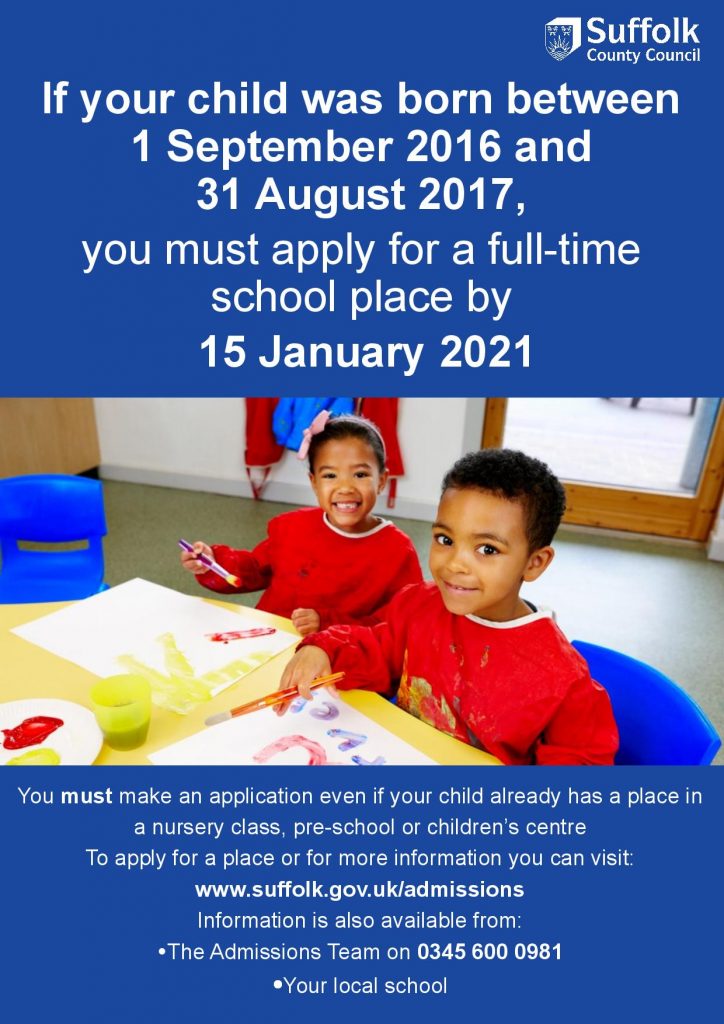 Martlesham Primary Academy Admissions Pack
When to apply for a school place
Apply for a primary school place 2021/2022
Admissions to schools in Suffolk 2021/2022 guide
It is important that admission receive your application by the relevant closing date, otherwise it may not be dealt with until after places have been offered to those who applied on time.
You should apply online and must submit your application by this date:
Secondary (including high and upper) schools
► Your application must reach admissins by Saturday 31 October 2020
Primary (including infant, junior and middle) schools
► Your application must reach admissions by Friday 15 January 2021
In-year Application
If you wish to make an in-year application, you should:
apply for a place by downloading and completing the in year application form 2020-2021 (ADM1).
complete the SIF. (if required)
send the application form and the SIF (if required) directly to the school you are applying for.
You can find out more about the in-year applications 2020/2021 on Suffolk's website.